Handpan workshop
Want to find out if the handpan is your kind of instrument?
The price of a 90 minutes handpan workshop is € 75,00 • (free after purchase)
Each additional participant pays € 30,00
Workshop handpan
Do you want to get acquainted with this special musical instrument? And experience whether it suits you? Our workshop Handpan offers you the ideal opportunity. This workshop will handle the following topics:
How to make the handpan sound beautiful
Play some rhythms
Play together
How to improvise
Background information of the instrument
The costs of a workshop are € 75,00. If you bring a second or third person, they will only pay an additional € 30,00 per person. To be sure that we can give every participant enough personal attention, we prefer to keep a maximum of three people. A workshop with four people is possible in mutual consultation.
The workshop lasts 90 minutes and can be booked from Monday to Friday by appointment only.
In consultation, workshops on weekday evenings are sometimes possible. Occasionally it is also possible to schedule a workshop on a Saturday.
If you purchase a handpan, the workshop is FREE of charge.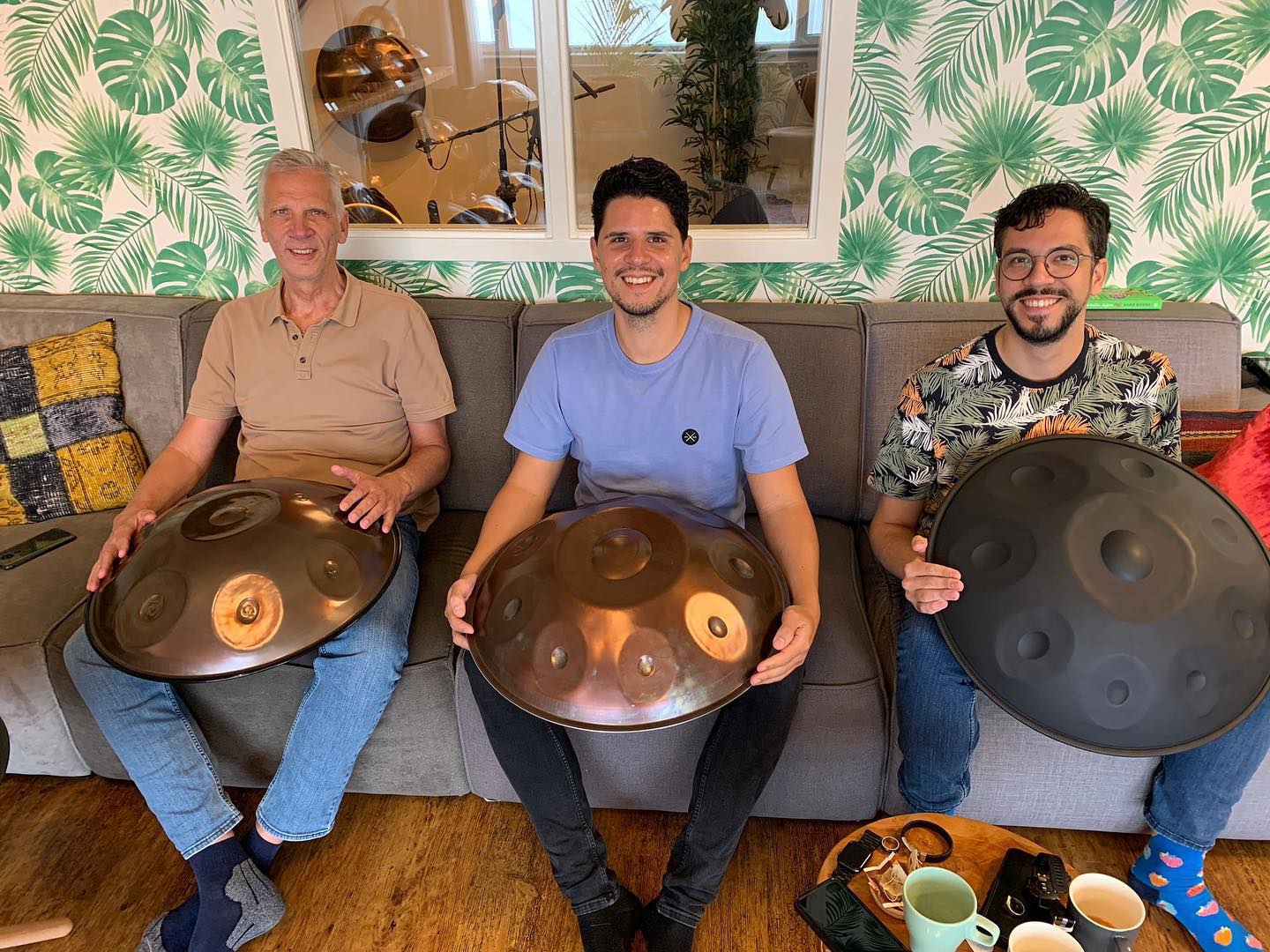 Google reviews: (Google translated from Dutch)
Rijk Troost: "Took a workshop this afternoon to be able to see and hear and feel the handpan being played. It was great to be in a very friendly atmosphere with someone who did this perfectly and we were very impressed by his musical ability and the sound of very many different handpans"
Veerle De Wit: "Took a workshop with the whole family. Very nice!! Well received, learned a lot about the history, types of handpans and practiced together and made music. We all had a super nice experience! Thank you Sjaak for introducing us to the handpan world!"